Previous years
Previous years
Read the experiences of CIS-students with their introduction weekends!
2017
On Friday the 8th of September, I had packed the biggest bag I could find, stuffed with everything I thought it might be needed on Commotie's introduction camp. The item that filled most of the bag was one I had to bring for the theme of the weekend, Commotie in the wild, and it was the most inconvenient shark resembling suit that has possibly ever been made. Nonetheless, I managed to pack everything I needed and I went to meet all of the new first year students at the railway station.
We went with the whole group to Haaksbergen, and after a fun 2,5 hours of travelling by train and bus, we arrived on our location. Once we arrived at the accommodation and everyone had settled in, we started off with some easy games to get to know each other a little better. They were great fun, and after I realised there were 3 girls called Sanne, learning everyone's name was easy to do. Then, after we had a delicious dinner, the bar finally opened, and I had a great night getting to know everyone even better while playing beerpong and some other drinking games. I had a blast.
The morning after, while 85% of my newly found friends (including myself) were still in bed, wondering where it all went wrong, the rest of the group was working on getting over their hangover by doing some morning-gymnastics. When everyone started feeling a little less miserable, we had a whole afternoon of playing 'real-life Cluedo', trying to find out who of the animals killed the unfortunate victim. We then had another great dinner and started gearing up for the theme party that was planned for the Saturday night. Everyone pulled the best animal-looks from their bags or suitcases, and we had great fun acting out some scenes from famous movies, or acting out well-known Dutch proverbs. After that, the bar opened again and we had another night of great fun.
I don't remember much from the road back home on Sunday, because I think I was asleep for the whole journey until I got home.
Put shortly, the introduction camp is a great way to get to know your new fellow first year students, as well as befriending students who are in the 2 nd or 3 rd year. The friendships that were made there while laughing over my ridiculous sharkshuit will, hopefully, last until the end of my studying career, and maybe even my whole life.
-Harwin Dekker
2017
The introduction weekend of Commotie was a great way for me to get to know the people that I would most likely be spending my next three years with. The days were filled with fun acitivities and during the nights we would get to party. During the camp you also get to know the associaton Commotie and you can ask the members about their experiences and decide for yourself if you'd like to join. I knew after the camp that I'd like to take place in one of the committees and I'm still glad with that decision today. Another benefit was that after the camp I knew a lot of people in class on the first day and made friends that after this year I still hang out with. My advice would be to just come along, meet new people and make good memories.
-Avin Ghafor
2016
Het introductiekamp. Het is voor velen een eerste mogelijkheid om kennis te maken met je toekomstige collegegenootjes en met onze geliefde studievereniging Commotie. Maar hoe stelt Commotie zichzelf voor aan onschuldige eerstejaars? Juist. Door middel van het spelletje "Vind jij je buren leuk?", wat ongekende populariteit geniet. Vanuit een outsiderperspectief lijkt het doel om ervoor te zorgen dat je direct bekend bent met de diepste, minst goed bewaarde en smerigste geheimen en roddels die Commotie te bieden heeft en dat de namen van mensen leren maar bijzaak is. Wie echter beter kijkt ziet dat deze wijze van introduceren eigenlijk alleen maar laat zien dat Commotie een hechte club leuke mensen is die het graag gezellig met elkaar hebben. Na deze officieuze omdoping tot Commotiaan was het tijd voor een hapje, drankje, spelletje, feestje en een welverdiende korte nachtrust. Ik ben erg gesteld op een goed nachtje slapen, maar er lopen een paar figuren rond bij Commotie die het nodig achtten deze te verstoren door ons 's morgens vroeg in de meest absurde outfits te voorzien van ochtendgymnastiek. Heren, bedankt, ik kon me geen betere ochtendinvulling voorstellen. Hierna hebben we een moord moeten oplossen en de schuldige aan moeten wijzen door middel van een rijmend requisitoir. De groep die de feiten het beste op een rijtje had in de mooiste poëtische vorm won. Kleine herinnering: dat waren natuurlijk Rianne, Marjella, Annick, Dita en Jens. Na deze overwinning werden we de wijde wereld ingestuurd voor een Crazy-88. Een wereld die niet verder reikte dan Buren, Ameland. Tot slot hadden we een fantastische bonte avond waarin de creatieve doch lichtelijk gestoorde geest van Commotie wederom zichtbaar was. De avond die ons klassiekers bracht zoals K.O.O.L.E. Al met al was het een geweldig en slopend weekend. Het had alles in huis, zelfs de overtuigingskracht om van Jens een actief lid te maken bij Commotie. Hulde.
Door: Jens Maas over het Introductiekamp 2016
2015
Anouk Waninge over het introductiekamp 2015:
"Het introductiekamp op Ameland was een leuke manier voor mij om andere CIW'ers te ontmoeten! Omdat ik niemand kende vond ik dit wel een beetje spannend, maar er was gelijk een goede sfeer. Door de vele kennismakingsspelletjes ken je elkaar al snel. Ideaal, zo zoek je elkaar later gelijk op in de collegebanken. Ook leer je het bestuur alvast een beetje kennen, waar je later in het jaar nog vele feestjes mee gaat beleven. We hebben een super leuk weekend gehad met elkaar, absoluut een aanrader!"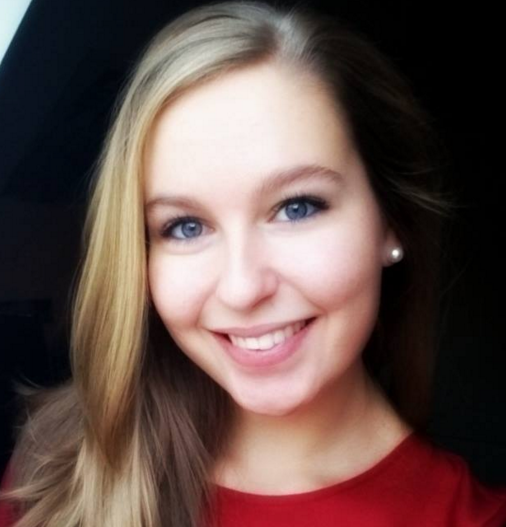 Eva Kelder over het introductiekamp 2015:
"Het kamp was de perfecte manier om mijn nieuwe studiegenootjes te leren kennen. Het eerste college na introkamp was gelijk al heel gezellig omdat ik veel mensen dankzij het kamp al kende. Hierdoor was het gemakkelijker en leuker om alle nieuwe dingen op de studie en in de studievereniging uit te zoeken. Kortom, intro kamp zorgde voor heel veel gezelligheid en nieuwe vrienden!"
Harm Jan Setz over het introductiekamp 2014:
"Het introkamp was voor mij een hele leuke kennismaking met de studie CIW. Van te voren kende ik nog helemaal niemand, maar door de kennismakingsspelletjes, kampvuursessies en beerpongtoernooien leer je eigenlijk iedereen wel bij naam kennen. Vooral de thema avond, waarop iedereen verkleed ging was enorm grappig. Uiteindelijk stapt ik zondag enorm moe, maar voldaan op de boot. Een boel ervaringen en een nieuwe bijnaam rijker (Hans Klok)."
Anne van der Wal over het introductiekamp 2014:
"In mijn eerste week CIW was het allemaal nog een beetje onwennig en leerde ik nog niet heel veel nieuwe mensen kennen. Omdat ik dit wel wilde en omdat ik Ameland zo'n leuk eiland vond heb ik me toen ingeschreven voor het introkamp, waar ik nu nog steeds geen spijt van heb gehad. Op introkamp heb ik bijna alle mensen leren kennen waar ik nu nog steeds mee om ga en waar we nog veel leuke dingen mee doen; ik had het echt niet willen missen!"