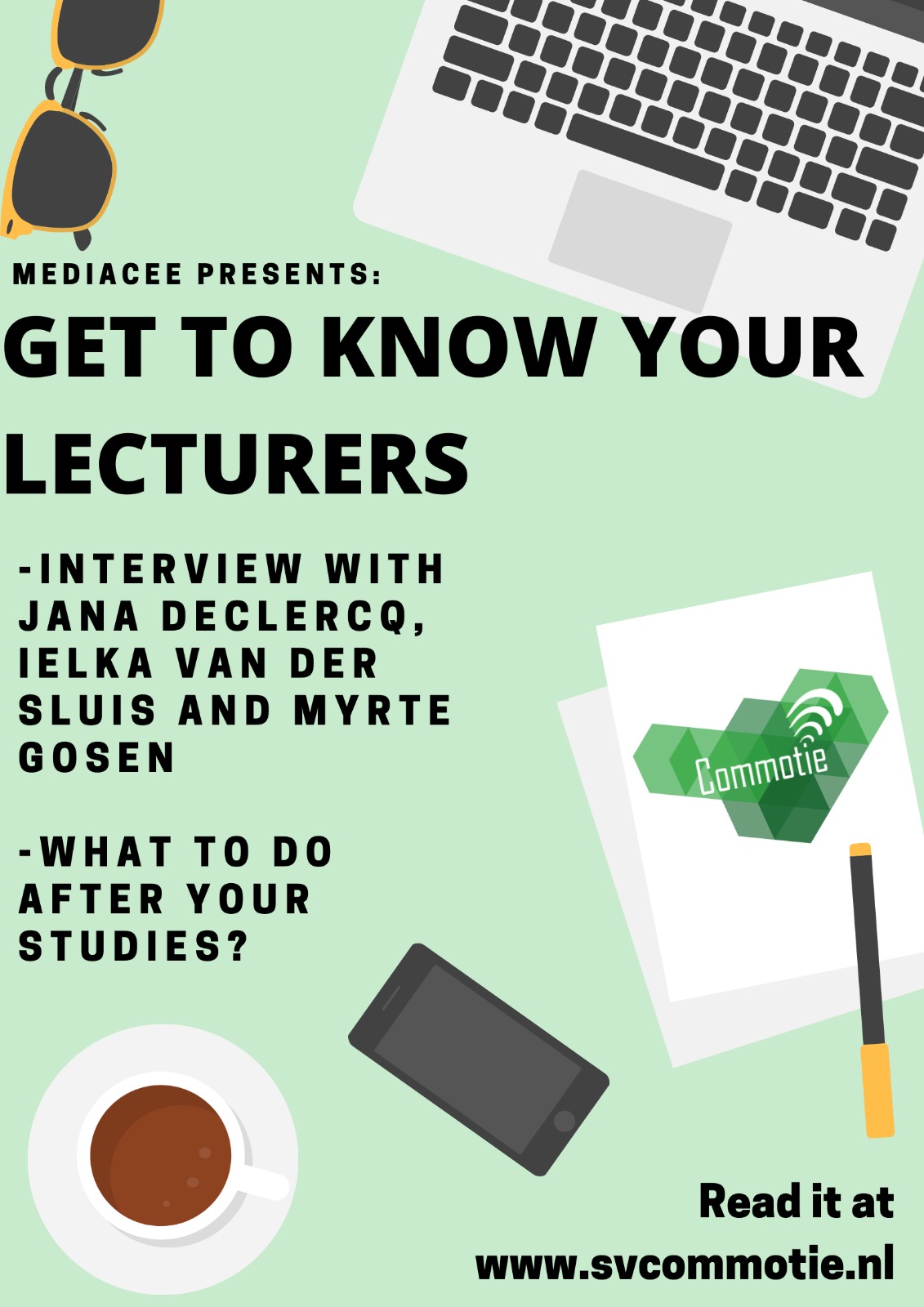 Dear Commotians,
Each year, we follow around 12 different courses for our study. Most of the time, lecturers often teach more than one course.
Have you ever wondered how they got there and what do they do, apart from teaching? We figured it would be nice to get to know some of the lecturers we see relatively often and so we conducted mini interviews with Ielka van der Sluis and Myrte Gosen, and a more detailed one with Jana Declerq. In the following pages, you will find answers to questions that you might have had. Either way, you will definitely get to know your fellow lecturers better!
Kind regards,
Your MediaCee

Click here to read the interviews!