Upcoming events
Upcoming events
Sep 21, 2018 09:00 - 12:30
In-house days
12 participants
Subscription open
During the in-house day at Gemeente Groningen, we will hear all the ins and outs about working at the communication department of the head of our city. A number of employees will tell us about the municipality's role in the organization of large events (like Paradigm, KEI-week and Kingsday), how politics are involved in the communication at the municipality (for example in certain...
---
Sep 24, 2018 19:00 - 22:00
Other
28 participants
Subscription open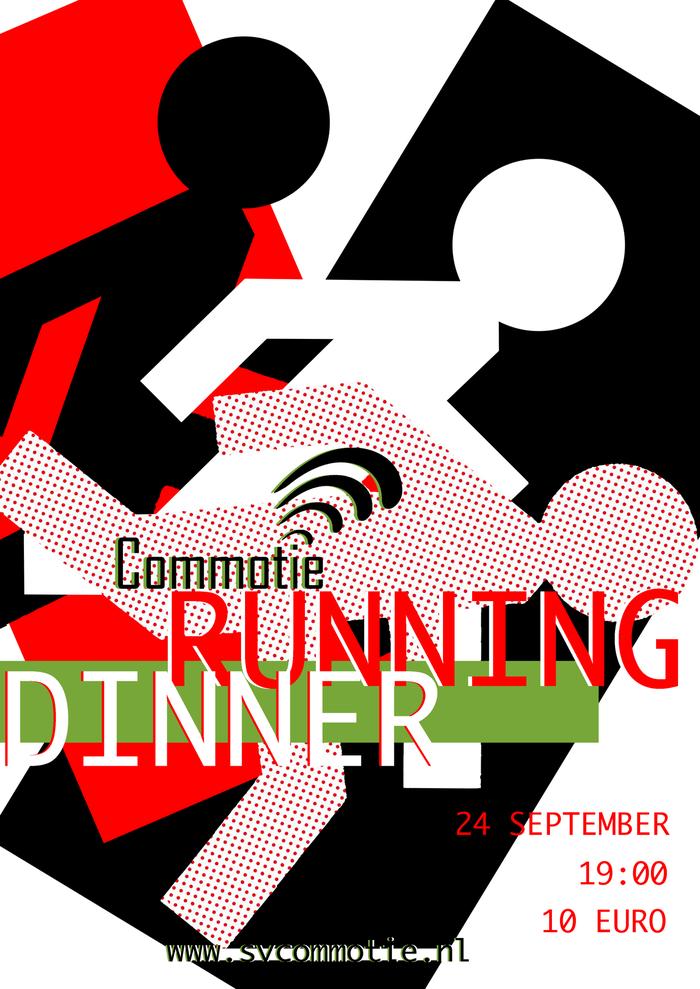 On September 24th, Commotie's Running Dinner takes place. An activity where you can get to know your fellow Commotianen (even) better. You can eat at home with them! You have to choose a partner for this activity. You sign up yourself via the website, and sign up together as a cooking or eating couple. You have to send an email to akcie@svcommotie.nl to do this. Everybody pays €10....
---
Oct 2, 2018 22:00 - Oct 3, 2018 03:00
Parties
10 participants
Subscription open
Dearest people, Do you also want to travel this world but you just lack the thousands of euros you need to do that? Don't worry, because on Tuesday the 2nd of October you will be able to experience something which will be just as awesome: the yearly 'Prominent in de Tent' party which is themed AROUND THE WORLD: THE PARTY WHERE YOU'LL GO EVERYWHERE! This awesome party will take place...
---
Oct 11, 2018 15:30 - 20:45
Congresses
Keep the 11th of October 2018 free, because on this date an event full of interesting readings, interactive workshops and a really nice dinner will take place. Sign up via: commacongres.nl Annually the ComMa conference is organized by members of Commotie, the student association from Communication- and Information Studies in Groningen and the MARUG, the marketing association of the...
---
Oct 16, 2018 20:00 - 22:30
Freshmen
---