Lustrum Pre-party
Lustrum Pre-party
About this event
Category

Socials

Organizer

From

Nov 21, 2019, 9:00:00 PM

Until

Nov 22, 2019, 1:00:00 AM

Location

Billie Jean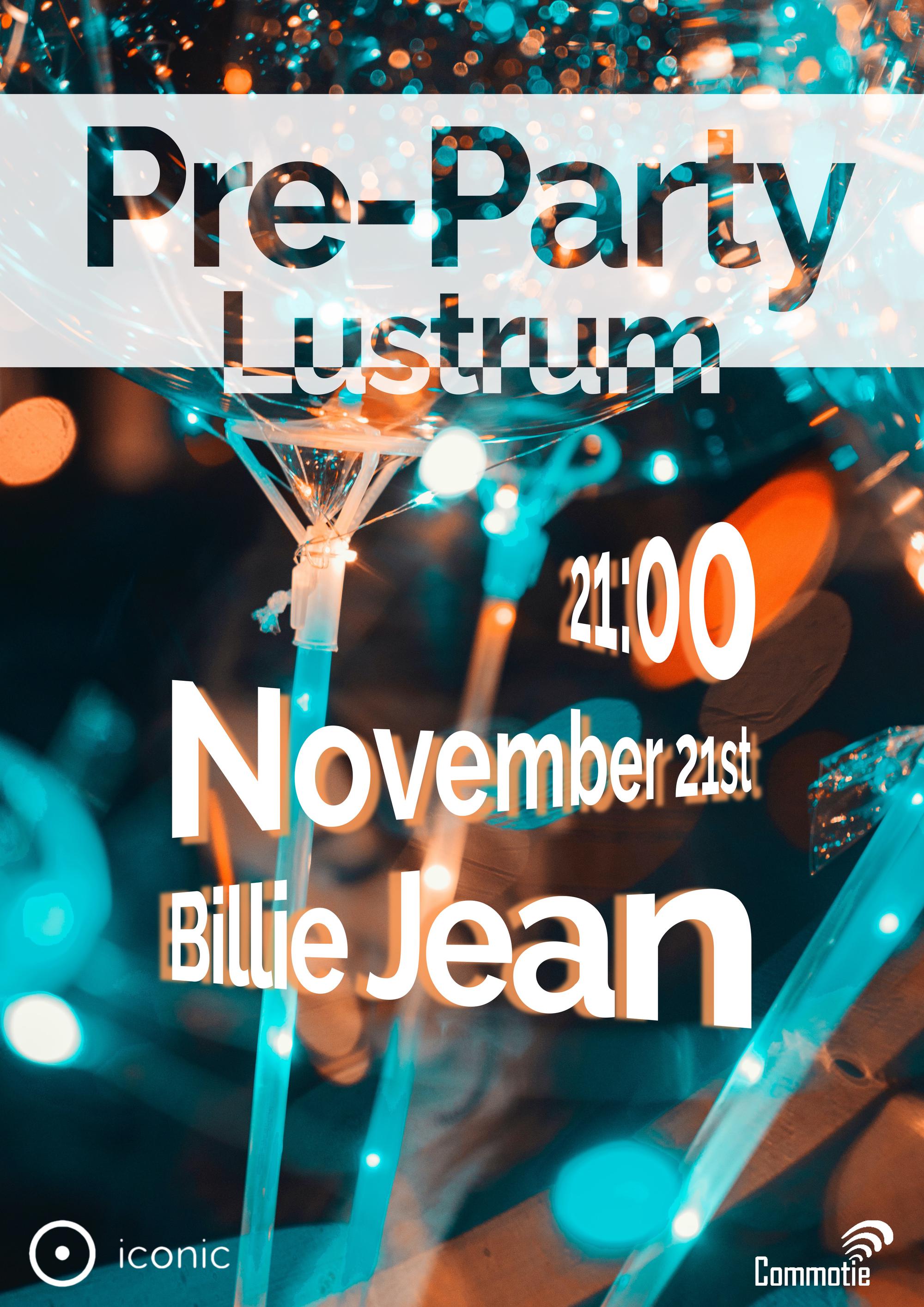 On Thursday November 21st the LustrumCee will organize the Lustrum Pre-Party! During the party at Billie Jean, the LustrumCee will inform you all about the program of the Lustrum Week that will take place from the 16th of December till the 20th of December. During this week we will celebrate that Commotie is 30 years old with fun, informative and exciting activities. During the Pre-Party you will get a glimpse on what the LustrumCee has in store for you. You really don't want to miss this!
Besides that, they will also announce the Lustrum Merchandise Line! So be sure to join the LustrumCee at this Iconic event!!
The day after the Pre-Party, on the 22nd of November, the tickets for the Lustrum Week will officially go on sale. More information about the ticket sale will be provided at the Pre-Party.
Join the LustrumCee the 21st of November at Billie Jean for some nice drinks and an informative and fun night to kickstart our Lustrum. On this evening the LustrumCee will also release the Lustrum Song, another reason why you cannot miss the Pre-Party!