NEW PR-COMMITTEE
NEW PR-COMMITTEE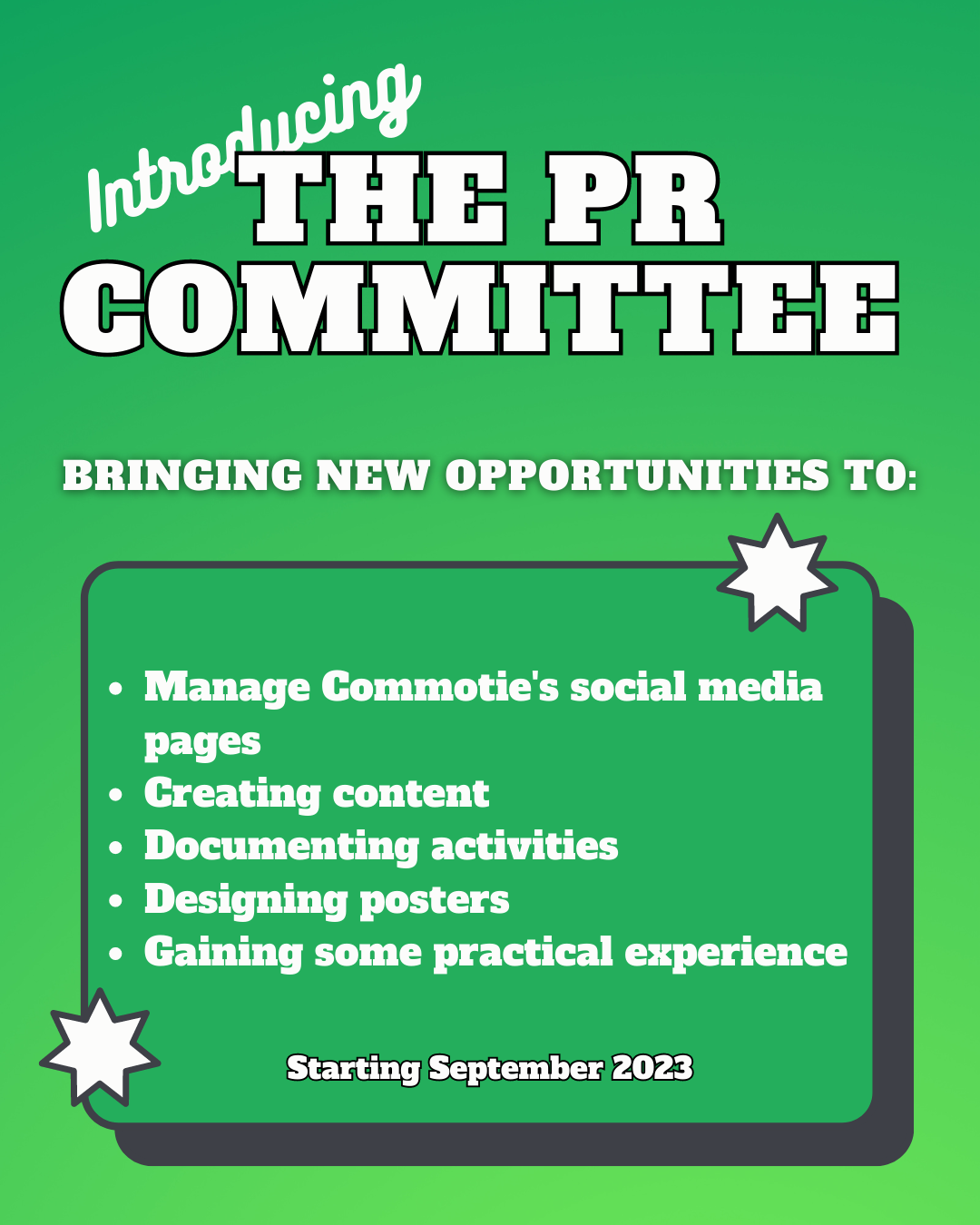 NEW PR-committee
Commotie proudly presents a new PR committee! If you're looking for an exciting opportunity to gain professional skills and experience in the fields of marketing, communications, and design, this is the committee for you.
As a member of this committee, you'll be responsible for managing Commotie's social media pages, creating engaging content, documenting the association's activities, and designing eye-catching posters that grab the attention of our members.

If this sounds interesting to you then make sure to visit the committe market in September!